Fully Coded Invoices in Seconds
AI-powered invoice capture for real estate AP
Intelligent Invoice Capture™
Stop Wasting Time on Data Entry
Solutions designed specifically for real estate
11
Seconds to Fully Coded
PredictAP codes invoices during upload, so they're ready for review and approval in seconds.
50-80%
Less Time Per Invoice
Invoice processing time from arrival to approval goes from 11 to 3 days on average for most customers.
2-5X
Capacity Increase
More invoices processed per person, per team, without more hiring.
Why Choose PredictAP?
Transform your AP function with an Intelligent Invoice Capture™ solution that delivers real results in weeks, not months.
Scale Team Capacity
Process larger volumes in less time with the team you have today.
Scale Team Capacity
Improve Compliance
Enable a centralized, consistent approach to coding across all teams.
Improve Compliance
Hands-free Invoice Coding
One-step AI-powered invoice ingestion and coding.
Hands-free Invoice Coding
Scalable Cloud Architecture
The stability, scalability, and processing power of AWS.
Scalable Cloud Architecture
AP Automation Integration
Direct API integration for seamless, secure data sync.
AP Automation Integration
AP Automation Integrations
Yardi Payscan | Nexus Payables
"The time savings was apparent immediately, and I could not have anticipated how much the team would love PredictAP."
Katie E.
Chief Financial Officer
"It's friendly, I love the ease of it. It gets our codes into the fields and you don't have to type anything in—it's doing it for you!"
"PredictAP helps us capture and preserve the 'tribal knowledge' around invoice coding, so it's living in our systems instead of someone's memory."
Marcos M.
Vice President of Technology
Marcos M.
"Our AP team loves the upload and coding speed. It's so much easier for them to email the invoices into the system and have most of the job done already."
Alek J.
Financial Systems Analyst
Alek J.
"PredictAP significantly reduces the manual work, so my small team can be more efficient and effective, and I can focus them on higher value work."
"We can focus more on helping out the business, and being strategic trusted advisors instead of invoice pushers."
"It's so much quicker than entering invoices one by one. Before, it literally took me all day. Now it's like 10 seconds."
Megan W.
Property Administrator
Megan W.
"PredictAP saves me so much time. It's a couple clicks, and I'm on to the next thing."
"I was skeptical—I thought the technology isn't there yet for our line of business. The fact that it's actually learning is astonishing and great and wonderful. "
PredictAP News
Read the latest PredictAP news and new articles from our blog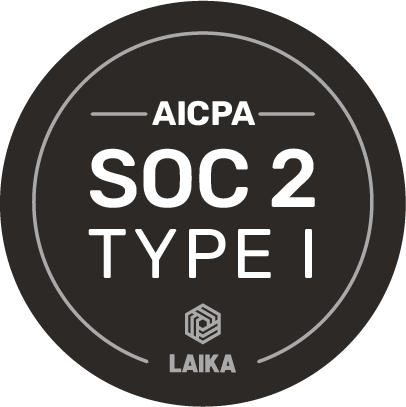 PredictAP is committed to the highest standards for managing customer data securely, and has completed the rigorous SOC 2 Type II certification.
Transform your AP
See PredictAP in Action