Intelligent Invoice Capture™
Request a Demo
See how PredictAP delivers fully coded invoices without manual data entry.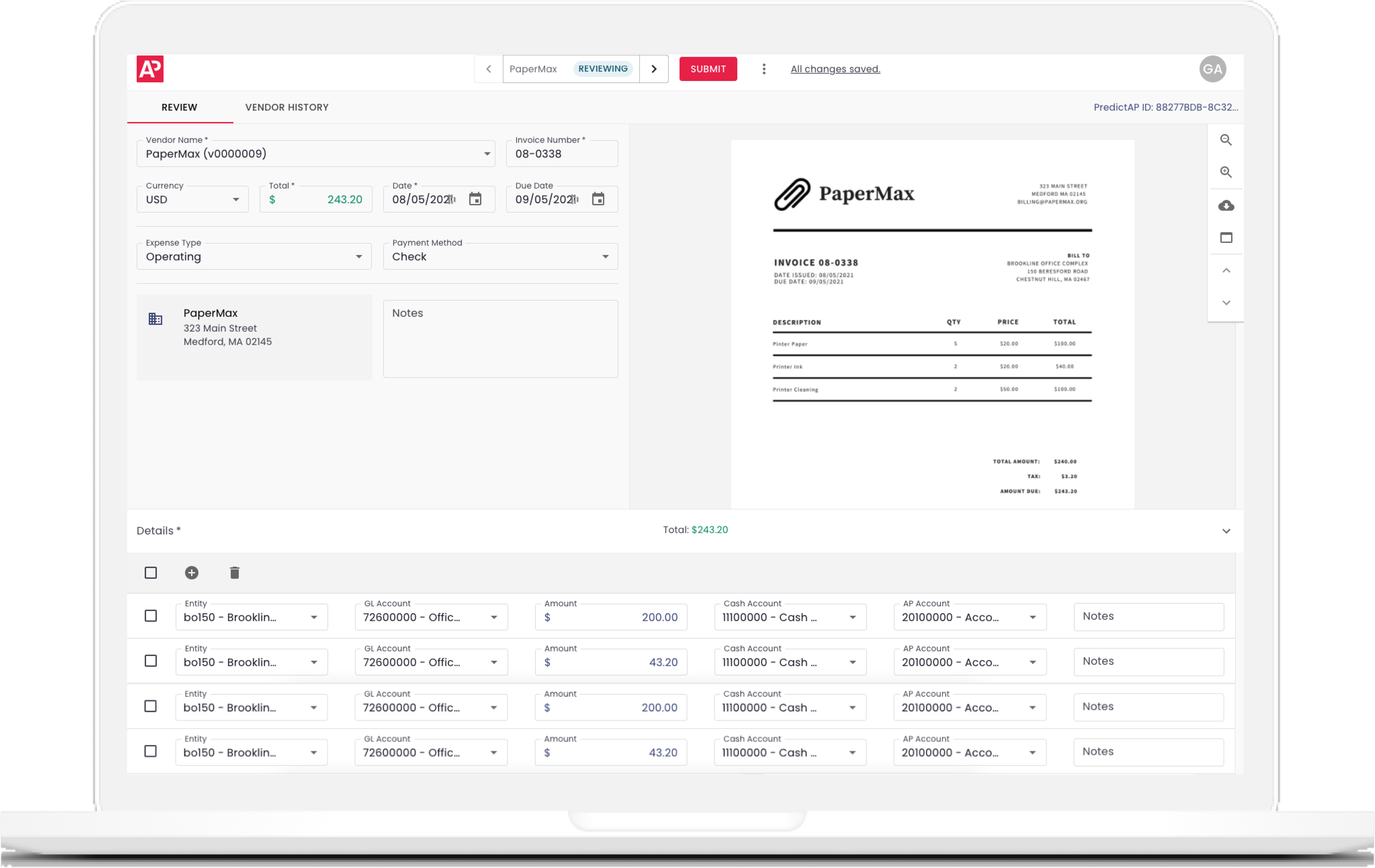 "The time savings was apparent immediately, and I could not have have anticipated how much the team would love PredictAP."
Katie E.
Chief Financial Officer
"It's friendly, I love the ease of it. It gets our codes into the fields and you don't have to type anything in—it's doing it for you!"
"PredictAP helps us capture and preserve the 'tribal knowledge' around invoice coding, so it's living in our systems instead of someone's memory."
Marcos M.
Vice President of Technology
"Our AP team loves the upload and coding speed. It's so much easier for them to email the invoices into the system and have most of the job done already."
Alek J.
Financial Systems Analyst
"PredictAP significantly reduces the manual work, so my small team can be more efficient and effective, and I can focus them on higher value work."
Jonathan W.
Senior Director, Finance
"We can focus more on helping out the business, and being strategic trusted advisors instead of invoice pushers."
Benjamin M.
Vice President, Finance
"It's so much quicker than entering invoices one by one. Before, it literally took me all day. Now it's like 10 seconds."
Megan W.
Property Administrator
"PredictAP saves me so much time. It's a couple clicks, and I'm on to the next thing."
Get in touch and you'll hear from us soon!
See Our Customer Ratings
Top-rated accounts payable software for the real estate industry.